Nationbuilder Directory
Overview
The Nationbuilder Directory is a newly developed application for building a directory in Nationbuilder. Nationbuilder does not have a built-in way for users to search through the people in your database. We built a directory application for use by several school districts and are now making it available to the general public including professional organizations and non-profits.
Features
Directory searchable by your choice of built-in or custom fields
Contact form allowing users to contact people in your database without being able to view their email addresses
Links to Nationbuilder public profiles
Supports searching either your entire database or a subsection of your database
Centralized code base for all instances of the directory application allowing for rapid deployment and excellent stability
Customized implementations available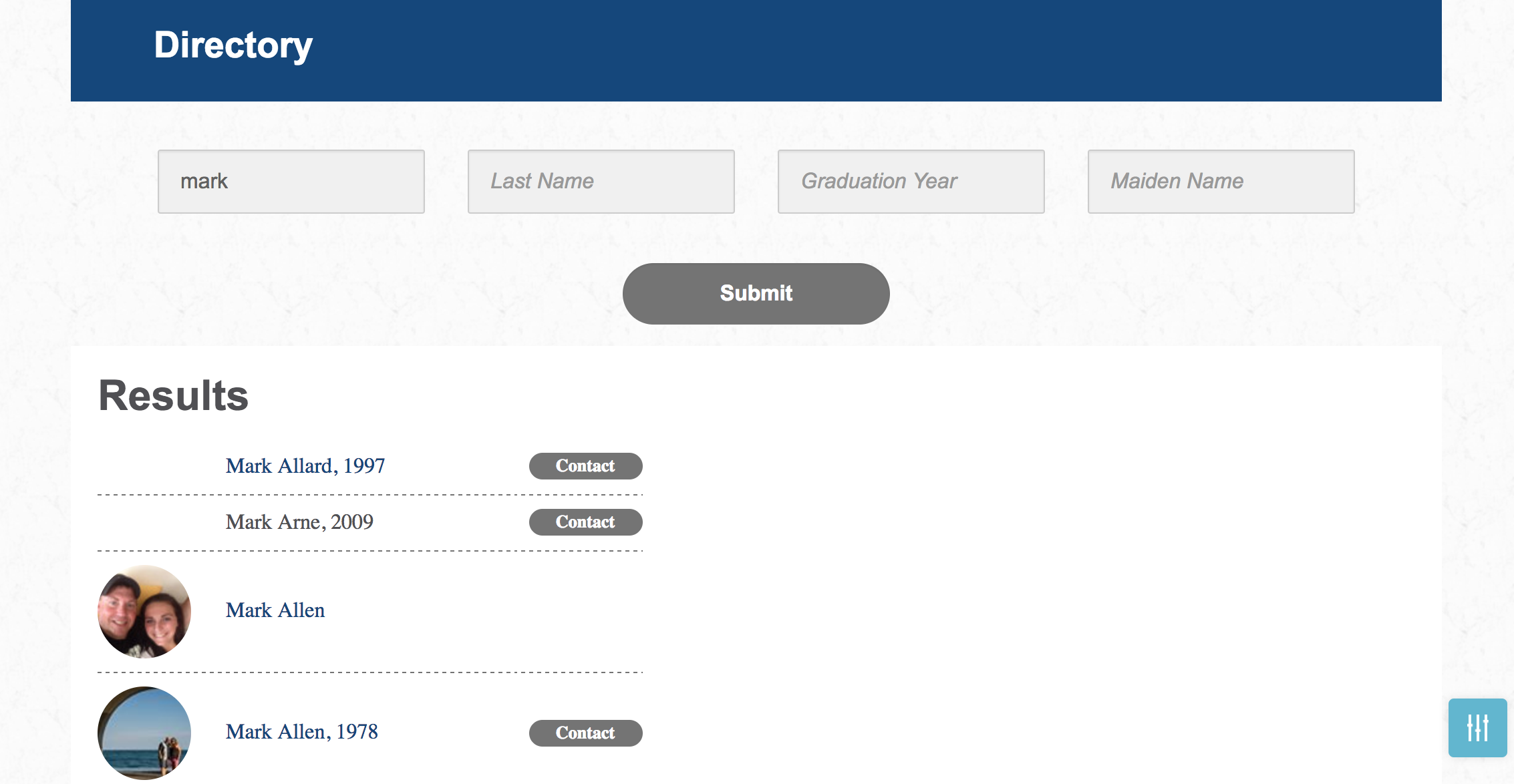 Pricing
Our basic directory is available for $30/month. Custom implementations are available at additional cost. For addition information, contact peter@bigriverwebdesign.com.
To purchase application, please use the subscribe button below. Upon subscription, you will be redirected to a page to set up the application.
Examples